The fertile womb of a mother is valued, glorified, when it is pregnant. But empty, it is of no interest to anyone. Worse, it is disgusted every time the womb makes "new skin", that is to say every month. And the woman are declared impure when she menstruates. One example among others: in the very rural areas of Burundi, women are often forced to isolate themselves, not even going to work when they have their period. We can already imagine the consequences.
In Africa, according to UNICEF, one girl in ten does not go to school during her period. This is due to hygienic protections that are completely unaffordable. Adolescent girls in rural Burundi make do with what they have, that is to say shreds of old clothes, newspaper, foam mattress or even banana leaves, with all the resulting menstrual health problems, according to information and testimonies collected by an association APM (Abarundikazi Period Movement) which fights against menstrual precariousness in Burundi.
However, it is at the critical age when they move from primary to secondary school, and where the reasons for missing school, such as domestic work at home and other chores in rural areas, are multiple. These regular absences from school for a minimum of five days per month encourage dropping out of school and eventually abandoning school.
Indeed, Iprosarude has become aware of the problem and has decided to work in order to solve it. As part of the joint Menyumenyeshe program, volunteers were trained in the manufacture of reusable sanitary napkins. Thus, since January 2021, Iprosarude, with the help of these trained volunteers, has been organizing workshops on the manufacture of reusable sanitary napkins by hand for young people in and out of school in the provinces of Gitega, Kayanza, Bubanza and Cibitoke for social welfare.
The aim is to offer alternatives to sanitary protection and single-use diapers with specific goals: to limit waste, solve the problem of menstrual precariousness, put an end to school absences and dropouts, but also to offer women more independence and support the local economy.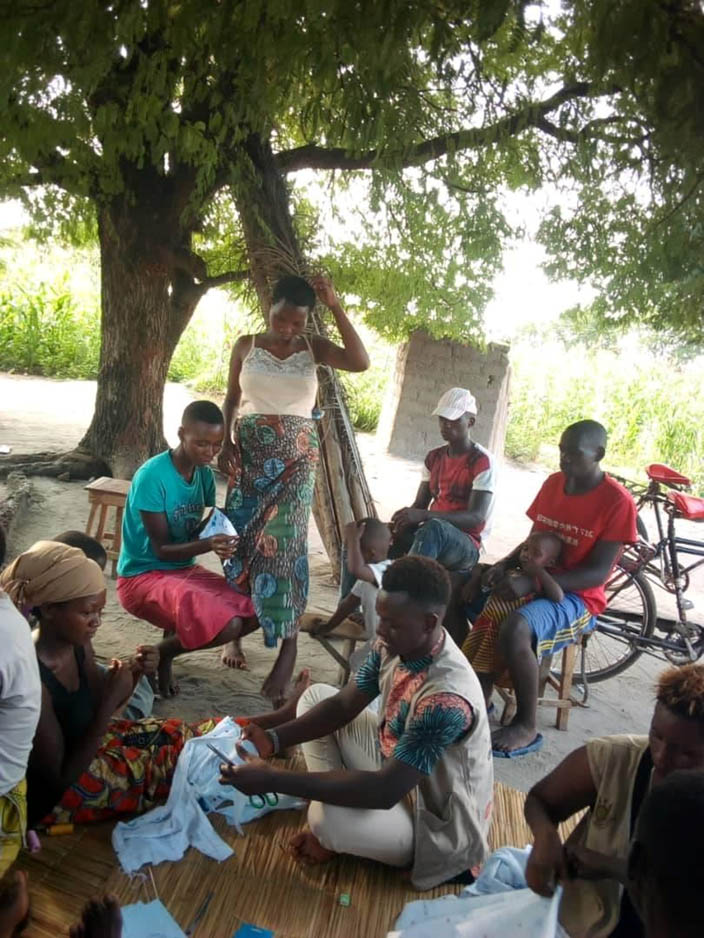 In these workshops, boys were given pride of place. For one of the trainers, Jean Marie Kabura, a volunteer from Iprosarude in Rutegama in the province of Gitega, the idea here is to put boys on the same table as girls to discuss issues that hinder the development of women," he says.
Claudine Mufafara, who was coordinator of the joint Menyumenyeshe program for Iprosarude, says that the trainings consist of teaching the day's participants "to use materials that are easily found on the market to make their intimate towels. Better quality towels that women and girls of childbearing age could use as they wish".
It should be noted that these reusable sanitary napkin workshops will allow boys to learn how to develop new products that are needed in the marketplace. Also, they will be able to easily address the issue of menstruation in their communities in order to improve the living conditions of young girls and women.
E.Allickan Niragira