Since its inception in 2010, Iprosarude has continued to gain the confidence of donors through its strategies for implementing actions in favor of the community. Where the majority uses large financial means to convince, Iprosarude continues to exercise a participatory approach with mobilization and training. The strong involvement of the beneficiaries themselves for the improvement of living conditions proves that they are put in the forefront for their own development.
Iprosarude has always developed, tested and implemented large-scale community-based approaches in the areas of rural health promotion, community development and education, youth entrepreneurship and environmental protection. The different implementation strategies always follow this vision where the beneficiaries themselves are put at the forefront of all actions by the organization and by capacity building for the control of their own improvement of living conditions through the implementation of the VSLA.
Awareness is aimed at changing people's behavior. It is an integral part of the priority area where Iprosarude draws its dividends in terms of achieving its objectives in terms of communication for behavior change. We can illustrate this in the Menyumenyeshe project, a joint program with Care Burundi where young volunteers have been trained to carry out broad sensitization, organized young people from 10 to 24 years old in action groups and carry out actions together in solidarity groups to improve living conditions. In the Nawe Nuze projects, the farmers are grouped into savings and loan groups in which everyone has a role to play in the smooth running of the group and thus contribute to improving household incomes. In the project to fight against the new coronavirus, based on the already national slogan, Ndakira, Sinandura, kandi sinandukiza Coronavirus, Iprosarude relies on the active participation of its staff, people trained in the fight and prevention against COVID-19 in the communities.
By using sensitization for its activities, Iprosarude creates physical contact with the different beneficiaries. In this way the real needs of the beneficiaries can be understood and solutions can be found with their own implications.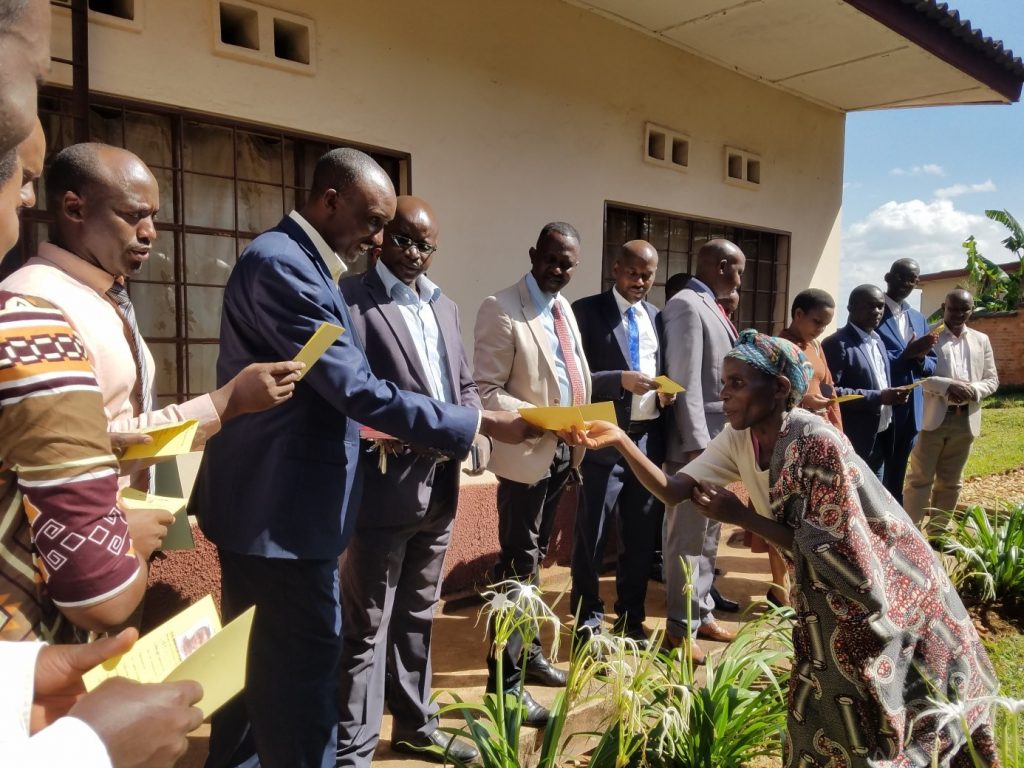 In fact, Iprosarude, in its strategies, puts man at the center of its development, the aim being to improve his living conditions. The desired change is evident within the target communities, measurable in terms of the number of individuals who have adopted a good practice, especially investments.
To achieve its vision: A Burundian where everyone has access to health care and sustainable development, Iprosarude works in close collaboration with the government of Burundi and other donors such as: care, Kingdom of the Netherlands, PSI, Life Net International, Food for the hungry, Segal Family Foundation, Gould Foundation. Thus, the financial contributions received have been directed towards community health, education, agriculture, livestock, nutrition, environmental protection and gender promotion.